THE OTHER SHOE DROPS: Updates To Previous Posts
† AZ Becomes The Epicenter Of Civility: Another job for the worthies running the University of Arizona's National Institute for Civil Discourse: Stepping into the breach created by President Barack Hussein Obama's failure to condemn these comments made by Teamsters Union president James Hoffa in his role as the opening act to whip up the crowd before the president's Labor Day speech in Detroit:
We gotta keep an eye on the battle we face: the war on workers. And you see it everywhere, it is the Tea Party. And you know, there is only one way to beat and win that war. The one thing about working people is we like a good fight. And you know what? They got a war, and they got a war with us. There is only going to be one winner and it's going to be the workers of Michigan and America. We are going to win that war. ...
President Obama, this is your army. We are ready to march. Let's take these son of a bitches out and give America back to an America where we belong.
Just a few minutes after Hoffa uttered his warmongering rhetoric, Obama told the throng that he was "proud" of Hoffa; White House spokesperson Jay Carney has yet to comment on, much less repudiate, the remarks; and the issue didn't even come up during John King's interview with Hoffa on CNN. So it should come as no surprise that an unrepentant Hoffa told TPN that he'd do it all over again. Thus far, The Stiletto is unaware that the self-appointed guardians of civil discourse at UA have lifted a finger to advance their cause -- not one op-ed piece, not one interview. What are they waiting for? This would be as good a time as any to jump into the fray -- before someone comes up with a video game where players score points for killing Tea Partiers and well-known conservatives. Oh wait ...
Editorial Note: Now that Carney has established what ABC News' Jake Tapper has termed "the Hoffa Standard" The Stiletto hopes it will be applied retroactively, fully expecting her hopes to be dashed as White House Communications Director Dan Pfeiffer said in an interview with Washington D.C.'s WMAL radio (630 AM) that "President Obama is not going to "serve as the speech police for the Democratic Party."
† Is Obama Already A Lame Duck?: There will be several no-shows at that joint session of Congress President Barack Hussein Obama will be addressing on Thursday, Yahoo! News blog The Ticket reports. Sen. Marco Rubio (R-FL) can claim that his absence is due to personal, not political, reasons (his mother's stroke), but Rep. Joe Walsh (R-IL) to refuses to become a "prop"; Rep. Paul Broun (R-GA) said he prefers to continue his tradition of conducting a live Twitter town hall with constituents during presidential addresses; and Sen. Jim DeMint (R-SC) is "frustrated" at the likelihood of sitting through another speech "with no real plan attached."
† The TSA Emperor Wears No Clothes: Part II: Homeland Security Secretary Janet Napolitano foresees a day – in the unspecified future – when airline passengers will no longer have to take their shoes off at security checkpoints, The Washington Post reports:
"You're going to see better technology over time" that will detect shoe bombs without running the shoes through the X-ray machine, she said. …
"In terms of what we see coming in the months and years ahead, it will probably be easier … to deal with the shoe issue before we can lift restrictions on liquids," she said at a breakfast hosted by Politico.
This may sound like a promise to some, but a threat to those who wonder what she means by "better" technology given that travellers now have to choose between a virtual strip search or a real body cavity search that some passengers (most notably a woman who is now under threat of a defamation lawsuit by a TSA security agent) have likened to sexual assault.
The Stiletto will be amongst the first on line to sign up for the TSA's long-awaited trusted traveler program, should the agency ever get its act together and launch it.
† Muslim Women Claim They Were (Not) Taken For A Ride At Amusement Park: Here's an interesting take on that incident at Rye Playland where a mob of Muslims who – in a tactic that has become rather tiresome – were looking to become outraged over something to give CAIR fodder for its fictitious "Muslim backlash" complaints, and quite deliberately focused on safety rules that apply to everyone:
In an era before 9/11, it is entirely possible that most of these Muslim women would not have worn headscarves in the first place – an item of clothing that in truth is not religious so much as political; that is not required under Islam, but which more and more Muslim women are adopting in a post-9/11 statement of defiance, declaring their alliance with Islam over and beyond their alliance with the secular, Western cultures in which they live. At the same time, the hypersensitivity of law enforcement to a large – and disruptive – group of Muslims would most certainly not exist without the September 11 attacks and subsequent attempted attacks on US soil over the past ten years, all perpetrated by Islamic extremists. …
Yet even were the hijab a requirement of the faith, I can't help but wonder: if these girls are so observant and religious that they find it necessary to cover their heads in modesty, what on earth were they doing in an amusement park with a bunch of boys, and no parental guardian along? No Muslim girl that conservative has any business being in such a position; that's the entire point of the scarf in the first place.
Beyond this, of course, is the nature of the reasoning behind the rule: to save lives. Are these young women so devoted to their religion that they are willing to risk their own lives and the lives of others just to keep a schmatte on their heads? To coin a phrase: What would Mohammed say? …
As Qanta A. Ahmed noted in an astute op-ed over the weekend, "By rapidly assuming the default "victim role," they were following the lead of 'Muslim advocacy' groups and […] medialogues, who remain equally oblivious to our serious Islamic duties to preserve society. Yet these echo chambers, in amplifying the shrieks of entitled demands, merely create chasms between Muslims and non-Muslims."
† Boobs And Brains Not Mutually Exclusive: In the latest example of "boobism" - the last acceptable form of anti-woman bias, "Doonesbury" cartoonist Garry Trudeau ridicules Sarah Palin for having breasts "instead of" brains:

† Updates To Previous Posts (sixth item, Is Armenian Genocide Denial Good For The Jews?): So what has its official state policy of Armenian Genocide denial gotten Israel? Enraged by Israel's refusal to apologize for the deaths of nine pro-Palestinian activists aboard the Turkish-flagged ship Mavi Marmara during the May 2010 raid on a flotilla attempting to break Israel's naval blockade of Gaza, Turkey is kicking out the Israeli ambassador and suspending all military agreements between the former allies, The Associated Press reports:
In Gaza, Hamas applauded the Turkish move.
"This is a natural response to the Israeli crime against the freedom flotilla" and to the continuation of the naval blockade, spokesman Sami Abu Zuhri said.
Reacting to Turkey downgrading its relations with Israel, Israeli Prime Minister Benjamin Netanyahu insisted, "We don't have to apologize for the fact that naval commandos defended themselves against an assault by violent activists … We don't have to apologize for acting to stop arms smuggling to Hamas, a terrorist organization that has already fired more than 10,000 missiles, rockets and mortar rounds at civilians," The Washington Post reports. He added that Israel would defend the commandos involved in the raid "everywhere and in every forum."
† Updates To Previous Posts (penultimate item, Obama's Family Values: Part V): Here's a partial explanation of how President Barack Hussein Obama's uncle Omar Onyango managed to get a valid Social Security card even though he was (and remains) an illegal alien, according to this information in a 1989 Associated Press article, "Mass. Aliens Given Fake Social Security Numbers":
Massachusetts welfare workers assigned hundreds of dummy Social Security numbers to illegal immigrants to enable them to receive millions of dollars in state benefits. … The practice started after Dukakis issued a 1985 executive order barring state agencies from asking people applying for state services about their citizenship status. But citizens or not, the computerized welfare records required a case identification number for each person, and that had to be a nine-digit number since for most people the ID is the same as their Social Security number. Welfare spokeswoman Michal Regunberg said the department issued its own control numbers, which started with a three-digit prefix not used by the Social Security Administration.
For his part, Mark Krikorian, Executive Director of the Center for Immigration Studies, offers his own theories:
Uncle Omar might have had a visa that permitted work authorization and then simply overstayed, or he may have applied for asylum (which application, before 1995, gave you automatic work authorization) and then not left after he was turned down. In either case, the problem is the same — the Social Security Administration has no means of cancelling or freezing the numbers of temporary visa-holders after their legal period of stay here expires, or the numbers of legal residents who have been deported, say, for criminal activity. That means an overstayer can just keep using his genuine number, and a permanent resident who's been deported can just sneak back in and resume use of his genuine number.
We already know Uncle O got a driver's license with that Social Security card. Did he also get a voter registration card?
† Updates To Previous Posts (sixth item, Fed Up With Farmers): Commenting on an ABC News report about the U.S. Department of Labor finding children between the ages of six and 11 working in strawberry fields at George Hoffman Farms, Berry Good Farms, and Columbia Fruit, LLC in WA, Jon Feere, of Center for Immigration Studies, notes that none of the farms used E-Verify so the likelihood is high that their parents who were also picking berries were illegals:
While I am only speculating, it certainly sounds like these businesses are hiring illegal aliens and paying them substandard wages, which, in turn, has resulted in the illegal immigrant parents bringing their children along to make up for the deficit. Only 10 days ago, a strawberry farmer in Washington admitted to the media that the industry regularly hires illegal aliens: "If they had E-Verify here, you'd shut us down. Absolutely." …
While the businesses are obviously profiting from their lawlessness, there is a high cost to cheap labor, and it is passed on to the taxpayer. The federal investigators have levied a fine of $8,117 per child against these companies for the child labor violations, but there's no evidence that the Department of Labor contacted Immigration and Customs Enforcement to see how many fines that agency could levy.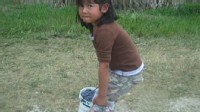 One of the many ways that taxpayers subsidize farmers who pay farm workers below minimum wage is through the Additional Child Tax Credit (ACTC) and the Earned Income Tax Credit, both of which redistribute taxpayer income to illegals, among others, who do not earn enough to pay taxes to the federal government. CIS summarizes a new report by the U.S. Treasury Department's Inspector General that found illegals collected $4.2 billion in ACTC refundable tax credits 2010 – which is four times higher than in 2005:
[T]hese people make money off the government come tax time. In the case of the child credit, the IG says the amount claimed per return averaged $1,800. …
[W]hen government tax programs allow people to collect more money from the treasury than they pay in taxes, this incentivizes people to exploit such payoff schemes. Further, refundable tax credits incentivize criminal "creativity" – fraud and abuse.
The insult added to injury comes when illegal aliens run roughshod over the U.S. tax system to make ill-gotten gains. Illegals are really the only ones who need an ITIN to conduct their federal tax dealings because they lack a Social Security number. Yet, the Internal Revenue Service doesn't bother to verify a filer's immigration status (something routinely done for more than 70 means-tested benefit programs).
A farmer in ME told Times columnist Mark Bittman, "If the cost of food reflected the cost of production, that would change everything." Farmers argue that if they paid minimum wage to their workers, we would not be able to afford to pay what they would have to charge for strawberries, apples and other produce. The rampant defrauding of our tax system by underpaid illegals has already made fruits and vegetables more expensive than we can afford. It's just that we are not seeing the entire cost at the supermarket – the rest is coming out of our wallets at tax time.
† Updates To Previous Posts (fifth item, Protected Class Warfare): The Washington Times, which has been closely following the unfolding scandal involving Cornell Jones, director of the nonprofit group Miracle Hands, having allegedly misappropriated more than $300K from Washington, D.C.'s HIV/AIDS program to renovate a strip club (which he also appears to run/and or enthusiastically patronize, given his frequent sightings there), reports on the latest – rather uncivil – turn of events:
Cornell Jones, director of the nonprofit group Miracle Hands, used his Saturday radio show on WOL-AM 1450 to attack council members David A. Catania, at-large independent, and Jim Graham, Ward 1 Democrat.
On his show, "Keeping up with the Joneses," Mr. Jones said Mr. Catania and Mr. Graham are "a couple of gay guys who sometimes get to acting like little faggots."
The Office of the Attorney General launched its probe at the request of Mr. Catania. Last week Mr. Graham expressed outrage about the findings of that probe.
Mr. Jones, who is black and frequently employs racial imagery while discussing politics on the show, also claimed that much larger sums had been in question at Whitman-Walker Health, a prominent AIDS clinic that Mr. Graham previously ran, but that racial bias on the part of Mr. Graham, Mr. Catania and other white officials was to blame for the attorney general's action against him. …
Asked to comment on Mr. Jones' remarks, Mr. Catania's office responded in an email: "That kind of hateful language has no place in public discourse. It is all the more abhorrent and harmful coming from the director of a non-profit that received public funds."
Mr. Graham declined to comment, saying, "I don't want to be distracted from the major issue, which is whether Mr. Jones committed wrongdoing through the use of public funds."
WOL General Manager Chris Wegmann, program director Ron Thompson and Mr. Jones did not return calls for comment.
† Updates To Previous Posts (last item, 10 Reasons Michelle Obama Should Be Proud – Really Proud – Of America): This latest installment in The Stiletto Blog's ongoing series meant to help instill the necessary pride of country in Michelle Obama's consciousness to enable her to serve as an unofficial ambassador focuses on 15-year-old Max Wallack, of Natick, MA, an award-winning (since age seven) inventor who wants to help ease the suffering of Alzheimer patients and their family caregivers even though it will be years before he can pursue his chosen career as a geriatric psychiatrist. The Washington Times reports:
Like many teenagers, Max knows the pain of seeing a beloved older relative suffer with the scourge of Alzheimer's disease. He watched his great-grandmother Gertrude Finkelstein deteriorate and eventually pass away in 2007. …
So at the age of 13, Max the inventor started a nonprofit organization called Puzzles To Remember. (Yes, age THIRTEEN). Like many brilliant ideas, this one is simple. Max learned that working with puzzles could help a person with Alzheimer's delay and relieve the symptoms of dementia. It also gives the individual and their family, friends and caregivers a positive activity they can do together.
Max started asking people to donate new or good condition used puzzles. He then turned around and distributed them to nursing homes in his community. Puzzles started pouring in.

In the past four years, Max's organization has now given over 5,000 puzzles to hundreds of facilities working with Alzheimer's patients in the United States and Canada.

Max has made presentations about Puzzles to Remember to service clubs and schools, and been featured on television including a series on PBS. …
Max has won numerous awards for his work. Frequently they come with cash prizes, which he then donates to the Boston University School of Medicine's Alzheimer's Disease Center to help fund research.
[Hat Tip: Reader Lemonfemale, an occasional contributor to this blog.]
Trackbacks