A current events round-up for conservatives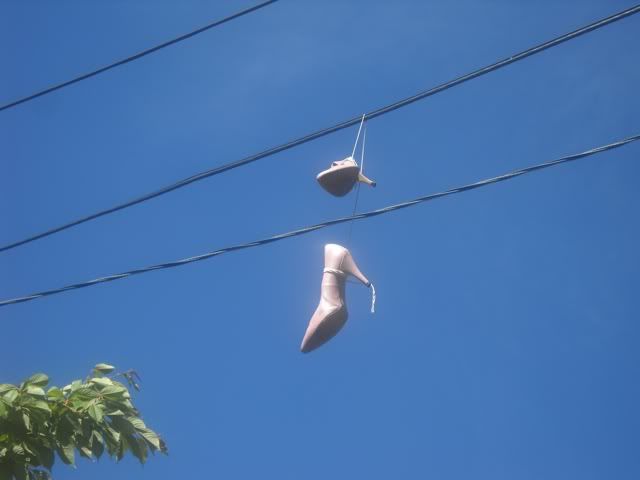 THE OTHER SHOE DROPS: Turning back the tide of information overload with a digest of the latest developments in news conservatives need to pay attention to:
† Does The U.S. Need An Election Monitor?: In recent months, a plethora of law suits have been filed in state courts, with appeals of lower court rulings taken to federal courts (some successful, some not) and to the Supreme Court over voter ID laws, purging ineligible voters from registration rolls and extending early voting deadlines for active duty personnel. And with Hurricane Sandy disrupting the return of absentee ballots, impassable roads making it difficult to get to polling stations and polling sites closed or moved to areas in which power has been restored, look for even more lawsuits being filed in the battleground states.
Voter fraud remains a real concern amongst election officials and the electorate alike, with election watchdogs uncovering evidence of "irregularities" that include more people registered to vote in 10 CO counties than the total voting age population; a hidden camera sting catching a Dem campaign worker coaching an undercover reporter on faking a utility bill to present as proof of ID at the polls; mentally disabled people being registered to vote and then "voting" with "assistance"; and a Las Vegas woman arrested for trying to vote twice. Armies of lawyers from both parties primed to take legal action will be deployed to polling stations on the lookout for anything untoward.
Voter intimidation has also reared its ugly head, just as in 2008. A poll watcher in Houston was unsuccessful in getting local election officials to stop the NAACP promoting Obama inside a polling station and moving Obama voters to the front of a very long line, and the Black Panthers have promised a repeat of their menacing polling station "monitoring" technique.
Clearly, we do need election monitors – and have had them since 2002, when the Organization for Security and Cooperation in Europe (OSCE) began observing our presidential and Congressional elections. The irony is that these monitors come from countries that Freedom House ranks "not free" (Azerbaijan, Belarus, Kazakhstan and Kyrgyzstan) or "partly free."

In addition, they are monitoring our elections at the behest of the NAACP so instead of flagging the types of voter fraud or intimidation cited above they will be posting monitors in OH and other states where voting ID laws and early voting restrictions have gone into effect, ABC News reports – which means they will duplicate the efforts of the 780 federal observers and monitors that the Department of Justice is dispatching to 23 states.
After TX and IA threatened to criminally prosecute any foreign election monitor who violates state elections laws, State Department spokesperson Victoria Nuland took a breather from not answering questions about the Benghazi terror attack to explain that "under U.S. law they are eligible for immunities." Unfortunately, seasoned American poll workers who object to their presence are not eligible for immunities against being sacked.
† Let Them Eat Steak!: A few weeks after his inauguration President Barack Hussein Obama hosted a cocktail reception at the White House, at which Wagyu steak was served – the first of many "excessively lavish" shin digs to come. Now, House Oversight and Government Reform Committee Chairman Darrell Issa (R-CA) is looking into the outsized White House party budget. He has sent a letter to Secretary of State Hillary Clinton asking for "itemized costs connected with the last six official state dinners, including contracts and payments to event planners, entertainers and chefs," The Washington Examiner reports:
Issa also released a video titled "All the President's Parties" comparing President Obama's promises to cut wasteful federal spending with examples of extravagance drawn from the dinners for foreign dignitaries.
"During these tough economic times, Americans are reining in their spending wherever possible. The executive branch should be mindful of this. Reports of excessively lavish events, however, indicate the opposite."


The Examiner reported on Oct. 26 that a May 2010 Obama state dinner for Mexican President Felipe Calderón cost nearly $1 million, or $4,700 per attendee. Three other Obama state dinners since 2009 cost half a million or more, according to official documents cited by the newspaper.
A special concert stage was erected in a massive walled tent on the South Lawn where singer Beyoncé entertained guests for the Calderon dinner. Private trolleys ferried guests from the White House to the tent, and a celebrity chef was brought in from Chicago to prepare a special menu for the event. …
Issa also questioned the role of celebrity event planner Bryan Rafanelli, whose Boston-based firm, Rafanelli Events Management, was retained by the Obama administration for the Calderon and other official dinners.
Issa described what he termed "an improper relationship" between Rafanelli and Mark Walsh, the U.S. State Department's deputy chief of protocol. The Office of Protocol works with the White House to plan state dinners and processes payments connected to the events.
The use of outside event planners appeared to be a "departure from the practice of previous administrations, which relied on in-house planners for state dinners," Issa told Clinton.
Clinton has yet to respond to Issa's April inquiry into costs associated with an overnight conference attended by State Department employees.
† James Lipton can't imagine the real Obama cursing like Clint Eastwood's imaginary Obama did: Lipton's lack of imagination notwithstanding, the Obama campaign has been notable for its gutter language. The candidate himself recently called challenger Mitt Romney "a bullsh*tter" in a Rolling Stone interview, and warned a FL Republican activist earlier in the campaign that Sen. Marco Rubio would "get his ass kicked" if he was tapped to be Romney's running mate. Obama surrogates and campaign officials have been even cruder: Actor Samuel L. Jackson recently starred in a You Tube campaign ad telling voters to "Wake the f*ck up"; a campaign ad by filmmaker Michael Moore and Moveon.org in which a nonagenarian threatens to "burn this motherf**ker down" if "voter suppression" enables Romney to "oust" Obama; and during a pep-talk to Obama for America phone bank volunteers at the Democratic National Committee headquarters in Washington, D.C., Special Assistant to the President Kareem Dale urged, "lets win this motherf*cker!"
Trackbacks