A current events round-up for conservatives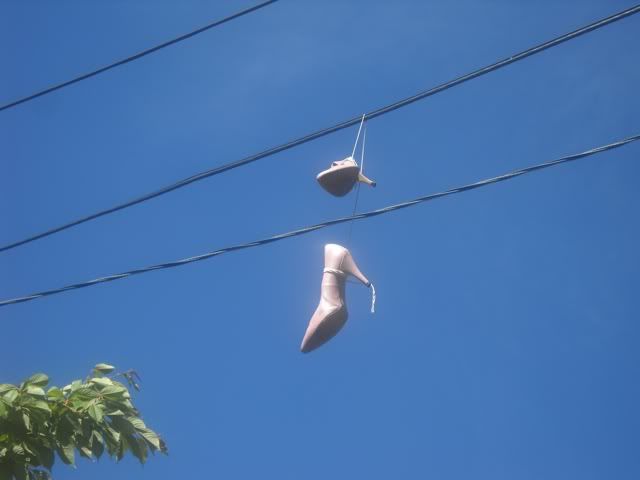 THE OTHER SHOE DROPS: Turning back the tide of information overload with a digest of the latest developments in news conservatives need to pay attention to:
† Is Hasan A Crazy Terrorist, Or A Terrorist Crazy?): Families and victims of the 2009 mass shooting of soldiers at the Fort Hood military base in Texas filed a wrongful death suit against the U.S. government, Army psychiatrist Major Nidal the estate of Anwar al-Awlaki, a U.S.-born cleric linked to al Qaeda in Yemen who was killed in a U.S. drone strike last year, Reuters reports:
The 148 plaintiffs are seeking damages and a ruling that the rampage was a terrorist attack. The finding would clear the way for them to receive benefits. …
The suit filed in U.S. District Court in the District of Columbia alleges that Defense Secretary Leon Panetta and other officials disregarded the safety of soldiers and civilians at Fort Hood. It also alleges that they allowed Hasan to be in a position to open fire on the troops despite knowing he was a "radical extremist."
"The government seems to have gone out of its way to give the stiff arm to these victims. They have made their lives miserable," said attorney Neal Shur, who is the lead counsel in the case. …
The lawsuit includes allegations of civil conspiracy, gross negligence, assault and battery, due process violations and intentional misrepresentations.
Shur said one reason the suit was filed was that federal authorities had "ignored" $750 million in administrative claims he sought in 2011.
The survivors are also angered that Hasan's court-martial has been repeatedly delayed over the past three years. One factor contributing to the delay is an order by Col. Gregory Gross, the military judge presiding over his case, that Hasan must appear in court clean-shaven in accordance with army regulations, as he will be in uniform during his trial. When Hasan refused to shave, Gross ordered him forcibly shaved, and he appealed to the U.S. Army Court of Criminal Appeals. After the appellate court upheld the order Hasan's attorneys kicked their appeal up to the U.S. Court of Appeals for the Armed Forces, which indefinitely postponed Hasan's court-martial last month while it considers his appeal.
† The First Amendment Is A Double-Edged Sword (related article, last item on the page): Calling political Islam "the ultimate enemy of freedom," attorney Deborah Weiss, co-author of "Saudi Arabia and the Global Islamic Terrorist Network," criticizes President Barack Hussein Obama for "giv[ing] license to Muslims in the West to demand restrictions on freedom of speech" with "his constant denunciation of [a] 14-minute, amateurish, anti-Islam YouTube clip":
[O]n Sunday, Oct. 14, 2012, thousands of angry Muslims marched outside Google headquarters in London. …
The march was organized by the Muslim Action Forum, a group that formed in direct response to the anti-Islam film and its notoriety. …
At the demonstration, over a dozen Imams made speeches in Arabic, English and Urdu. … The audience was urged to honor the Prophet by refusing to back down until their demands were met. There was no room for alternative viewpoints.
In effect, the crowd demanded that western non-Muslims comply with Islamic blasphemy code. …
The Muslim Action Forum is planning to hold protests across the globe and is currently organizing a "Million Muslim March," to be held in the upcoming weeks. …
The Islamic notion of "combating defamation of Islam" as it is defined in the Muslim world is a concept utterly at odds with the American value of free expression. In the American legal system, only people are afforded protection from defamation, and truth is a defense. People are free to express their opinions, however abhorrent they might be. But "defamation of Islam" provides Islam with protection from criticism, even if the criticism is true.
Google executives are to be commended for standing strong. So far, they have refused to remove the video clip in countries where free speech is legal, even when governments have requested the video's removal.
Weiss notes that it is "unclear" whether the administration's insistence on blaming the video for the Benghazi attack even when emerging evidence disproved that storyline was intended to "deflect from [his] failed Middle East policies … or to 'protect Islam from negative stereotypes' as he promised to do in his Cairo speech." The Stiletto doesn't think it is necessarily an either-or proposition – his purpose could have been to accomplish both those objectives, because two weeks later at the United Nations he proclaimed that "the future must not belong to those who slander the Prophet of Islam." Clearly, in Obama's America the future does not belong to free speech.
The first casualty on the administration's war on free speech is none other than the hapless, low-rent chiseler who produced the now-infamous video, who was sentenced to a year in prison for "violating his probation stemming from a 2010 bank fraud conviction," The Associated Press reports:
U.S. District Court Judge Christina Snyder immediately sentenced Mark Basseley Youssef after he admitted to four of the eight alleged violations, including obtaining a fraudulent California driver's license. …
Federal authorities were seeking a two-year sentence for Youssef, who remains held without bail.
Youssef served most of his 21-month prison sentence for using more than a dozen aliases and opening about 60 bank accounts to conduct a check fraud scheme, prosecutors said.
After he was released from prison, Youssef was barred from using computers or the Internet for five years without approval from his probation officer.
Federal authorities have said they believe Youssef is responsible for the film, but they haven't said whether he was the person who posted it online. He also wasn't supposed to use any name other than his true legal name without the prior written approval of his probation officer.
At least three names have been associated with Youssef since the film trailer surfaced – Sam Bacile, Nakoula Basseley Nakoula and Youssef. Bacile was the name attached to the YouTube account that posted the video, which depicts Mohammad as a religious fraud, pedophile and a womanizer.
Court documents show Youssef legally changed his name from Nakoula in 2002, though when he was tried, he identified himself as Nakoula.

After the sentencing, Youseff's attorney Steven Seiden made a statement to the media at his client's request: "President Obama may have gotten Osama bin Laden, but he didn't kill the ideology." A reporter who apparently doesn't understand English asked Seiden what Youseff meant and he claimed he did not know. For its part, The Atlantic "sort of" misinterprets the very straight-forward statement to mean "Nakoula is blaming Obama for not eradicating the Islam religion." This obtuseness cannot be anything but deliberate having seen and heard anti-American rioters in in 21 Muslim countries shouting "Obama, Obama, we are all Osama" in the days after the Benghazi attack as repeated references to the video by Obama and Hillary Clinton made its existence known to increasing numbers of radical Islamists.
† Living in these mad, mad, Madoff times: Manufacturers, restaurants, hotels and retailers are beginning to lay off or shift hourly workers to part-time status to limit the impact of ObamaCare, which kicks in 13 months from now and compels companies with 50 or more full-time employees to choose between offering a government-approved insurance plan or paying a penalty of $2,000+ for each full-time worker, The Wall Street Journal reports:
Pillar Hotels & Resorts this summer began to focus more on hiring part-time workers among its 5,500 employees, after the Supreme Court upheld the health-care overhaul, said Chief Executive Chris Russell. The company has 210 franchise hotels, under the Sheraton, Fairfield Inns, Hampton Inns and Holiday Inns brands. …
Pillar offers health insurance to employees who work 32 hours a week or more, but only half take it, and Mr. Russell wants to limit his exposure to rising health-care costs. He said he planned to pursue new segments of the population, such as senior citizens, to find workers willing to accept part-time employment. …
CKE Restaurants Inc., parent of the Carl's Jr. and Hardee's burger chains, began two months ago to hire part-time workers to replace full-time employees who left, said Andy Puzder, CEO of the Carpinteria, Calif., company.
The New York Times has also noticed the hiring trend, which started before Obama's election in 2008, but has accelerated during his tenure:
[T]he Bureau of Labor Statistics has found that the retail and wholesale sector, with a total of 18.6 million jobs, has cut a million full-time jobs since 2006, while adding more than 500,000 part-time jobs. …
The widening use of part-timers has been a bane to many workers, pushing many into poverty and forcing some onto food stamps and Medicaid. And with work schedules that change week to week, workers can find it hard to arrange child care, attend college or hold a second job, according to interviews with more than 40 part-time workers. …
[I]n two leading industries – retailing and hospitality – the number of part-timers who would prefer to work full-time has jumped to 3.1 million, or two-and-a-half times the 2006 level, according to the Bureau of Labor Statistics. In retailing alone, nearly 30 percent of part-timers want full-time jobs, up from 10.6 percent in 2006. The agency found that in the retail and wholesale sector, which includes hundreds of thousands of small stores that rely heavily on full-time workers, about 3 in 10 employees work part-time. …
According to the Bureau of Labor Statistics, part-time workers in service jobs received average compensation of $10.92 an hour in June, which includes $8.90 in wages plus benefits of $2.02. Full-time workers in that sector averaged 57 percent more in total compensation – $17.18 an hour, made up of $12.25 in wages and $4.93 in benefits. Benefit costs are far lower for part-timers because, for example, just 21 percent of them are in employer-backed retirement plans, compared with 65 percent of full-timers.
Noting that "[f]or the first time, the U.S. economy has shifted in the direction of a part-time, low-wage workforce, Mortimer Zuckerman, chairman and editor in chief of U.S. News & World Report, warned that this will become "a disastrous new normal" in a recent Wall Street Journal op-ed:
The number of Americans now working part time has soared to 8.3 million – up 313,000 in the past two months alone. With economic growth declining or stagnant for quarter after quarter, many companies feel it is too risky to take on people full time.
This has created an army of "underutilized labor." America's narrow unemployment rate is 7.9%, but it is 14.6% when accounting for involuntary part-time workers. The number of Americans working full time has declined by 5.9 million since September 2007, while the number working part time has jumped by 2.6 million.
Over the same period, according to the National Employment Law Project, low-wage occupations have grown nearly three times as fast as mid-wage and higher-wage ones. Whereas lower-wage jobs were 21% of losses during the recession, they have accounted for 58% of new jobs since –and these have the highest proportion of part-time jobs. By contrast, mid-wage occupations were 60% of recession losses but have been only 22% of recovery growth. Higher-wage occupations were 19% of jobs lost and have been 20% of jobs recovered. …
[T]he long-term nature of these trends suggests they are more structural than cyclical. From academia to retail, government to warehouse work, employers are increasingly offering part-time work or nominally full-time jobs with lower wages and fewer benefits. ObamaCare will accelerate this trend.
Trackbacks