A current events round-up for conservatives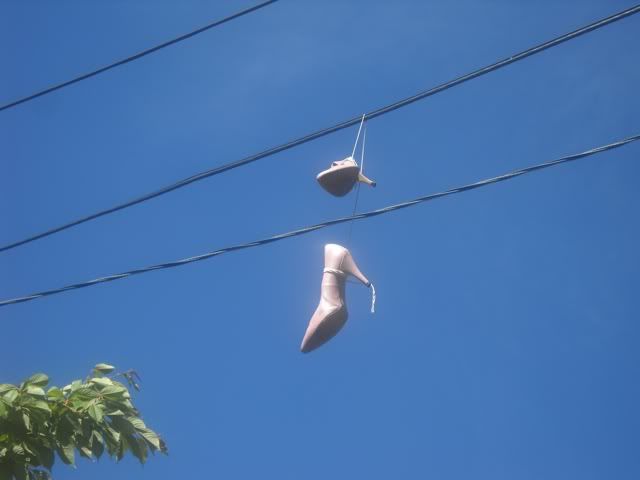 THE OTHER SHOE DROPS:
Turning back the tide of information overload with a digest of the latest developments in news conservatives need to pay attention to:
† Is Obama Already A Lame Duck?: Two weeks before it even started, Stephen Colbert said he "gave it a chance" but wasn't "happy" with President Barack Hussein Obama's "failed second term," calling it "a disaster." But the real question: Is Obama giving it a chance? Washington Post pundit Chris Cillizza sums up Obama's inauguration speech in a single sentence: "I'm the president, deal with it" – an attitude that FLOTUS Michelle Obama makes no pretense of hiding.
But as presidential historian Al Zacher tells The Washington Times, Obama's success depends on having a good working relationship with Congress:

"Getting along with Congress is the issue, and it was for the majority of those presidents who either succeeded or failed," Mr. Zacher said. "The odds aren't there for Obama." …
If working with Congress is the key to a successful second term, Mr. Obama's tone has been notable in reflecting his refusal to negotiate with lawmakers on the debt ceiling. During the final news conference of his first term, on Jan. 14, the president used the language of terrorism to describe House Republicans.
He said Republican lawmakers were trying to hold Americans hostage and were "holding a gun at the head of the American people" by demanding that Democrats cut deficit spending. Mr. Zacher said that attitude is reminiscent of President Wilson, whose inflexibility with Congress during his second term led to the failure of his League of Nations initiative.
Obama already struck a sour note with his second inauguration speech, which "promised a sharply ideological second term," The Daily Caller reports:

Throughout the speech, he dismissed Americans who believe in free-markets, individual action and non-government groups such as companies and families.
"For now decisions are upon us, and we cannot afford delay. We cannot mistake absolutism for principle, or substitute spectacle for politics or treat name-calling as reasoned debate," he insisted.
"We, the people, understand that our country cannot succeed when a shrinking few do very well and a growing many barely make it," he said.
"My fellow Americans, we are made for this moment, and we will seize it – so long as we seize it together," he declared.
Washington Post columnist Robert Samuelson warns Obama that the "'legacy thing' may be harder than [he] imagines":

Beginning his second term, Obama has a focused, though unstated, agenda: to achieve presidential greatness in the eyes of historians and Americans. In this, he will almost certainly fail. He is already a historic president as the first African American to be elected, but there is a chasm between being historic and being great.
Presidents are ultimately judged not by their total record, or by their ability to enact their agendas, or by their popularity. They are judged by whether they get a few very big decisions right or wrong. …
He is probably fooling himself if he thinks Obamacare, by itself, ensures him a spot close to the top in the presidential rankings. Medicare and Medicaid (far larger insurance expansions) didn't do that for LBJ, so why should a lesser achievement do it for Obama? Indeed, if the implementation goes badly (coverage overestimated, costs underestimated), Obamacare could backfire.
But history's verdict will be present-oriented and forward-looking. How have his fateful decisions played in the real world? Obama's reputation will ultimately depend on a handful of these, including (probably) his handling of the economy in the dark months of early 2009, Iran's nuclear program, the federal budget and, perhaps, something now unimagined.
Obama, who spent his brief legislative career voting "Present" and spent his first term as president leading from behind, "came in with big promises [b]ut he turned out to be a small man," points out The Washington Times' Joseph Curl:

Fans of "The Simpsons" might remember Episode 144, in which the writers created two wonderful neologisms. The first was "embiggen," such as in the Springfield town motto – "A noble spirit embiggens the smallest man." …
[O]ne needs a word that means exactly the opposite to describe the most partisan, petty and divisive president America has ever seen.
Yet no such word exists, so we'll have to make one up – how about "besmallify"? Used in a sentence: "From his very first day in office, Barack Obama has done nothing but besmallify the presidency." …
[O]nce elected, he brought Washington to a new low with his vicious Chicago politics, his blame-everyone-but-himself victim's mentality, and, really, his own small-minded and angrily egocentric view of the world. …
And it won't get better. This is what is in store for the next four years. Mr. Obama has been unmasked as a petty, partisan, small-minded political hack. Sadly, he has besmallified the presidency, and that, in a word, is simply not cromulent.
When Obama's second term crashes and burns, remember to credit Colbert for being the first to recognize the "disaster" that it was before anyone else.
† Never mind Marxism. Will an Obama administration be totalitarian?: Part II: Discussing the durability of the coalition of voters that enabled President Barack Hussein Obama to win a second term in office on MSNBC's Hardball last week, former San Francisco Mayor Willie Brown was pessamistic about the Democratic Party's prospects in 2016:

I believe that it would have been a more telling benefit for the party if it had been Nancy Pelosi reemerging as the Speaker of the House, and if Democratic governors had won in the numbers that they needed to win in, as well as legislative bodies being dominated by Democrats. I think, the cult of the personality had a lot more to do with the end results this time around, in addition thereto, the defective candidacy of the Republican nominee.
Given that Obama has always been regarded as an arrogant cold fish, the emphasis is less on "personality" than on "cult":
† Journal News gun permit map shot down by citizens, law enforcement and elected officials: As critics predicted, less than a month after The Journal News outed legal gun owners in Westchester and Rockland Counties on an interactive map showing detailed views of their homes as well as driving directions, homes in White Plains and New City were broken into by thieves looking for guns. In the first robbery, the burglars stole jewelry from the home but were unable to open the safe in which the elderly owner's guns were stored. The second house was ransacked and the thieves broke into two safes and stole cash, U.S. Savings Bonds and jewelry and absconded with a third safe that contained a .45 caliber Colt revolver and a .22 caliber Iver Johnson.

As police began investigating these robberies, the paper took down the map – not because of remorse but in response to the new, even more draconian anti-gun legislation passed by the state legislature, The New York Times reports:

[P]ublisher, Janet Hasson, said in a statement. "While the new law does not require us to remove the data, we believe that doing so complies with its spirit," she said.
Legislators pushed to add the measure to the new law in response to the paper's publication after an outcry from gun-rights advocates and some law enforcement groups. …
The new gun law, which Gov. Andrew M. Cuomo signed on Tuesday, includes a provision prohibiting the release of information on gun permit holders for 120 days, and it also allows those with permits already in the statewide database to request the removal of their names and addresses.
Although the paper continues to insist that its expose of law-abiding gun owners served the public interest, a neighbor of one of the robbery victims disagrees, telling Newsday "I could [not] care less what they have in their home."
† Nagin Has A Chocolate Chip On His Shoulder
(
related article
, seventh item on the page): Former New Orleans Mayor Ray Nagin, who
unjustly accused
the Bush administration of being too slow and too stingy with federal aid to Hurricane Katrina victims because they were black, has been indicted by a federal grand jury on 21 counts including conspiracy, bribery and money laundering, The New York Times
reports
:
The indictment detailed a wide-ranging scheme of kickbacks and pay-for-play of a kind not entirely unfamiliar in Louisiana history. Contractors and vendors looking for work with the city would provide the mayor with vacations, big checks and even free granite for his family business. In exchange, they would be awarded lucrative contracts with the city, assistance in defusing community opposition to their projects and even forgiveness of tax penalties.
While federal prosecutors have convicted a Louisiana governor, a congressman, a city councilman and members of the school board in the past 15 years alone, this is the first time in New Orleans history that a mayor has been indicted on corruption charges. …
Mr. Nagin came into office in 2002 as an outsider, a reformer out to clean City Hall, a business executive who disdained the old machine politics and was spouting new ideas. It did not take long for him to develop a reputation as a man whose thoughts far outpaced his actions, with ambitious proposals often going nowhere.
Given the tens of billions of dollars in government funds and private donations that poured into New Orleans after the hurricane, one would be forgiven for wondering why the city hasn't bounced back by now. A significant percentage of federal aid was lost to fraud and abuse committed by victims and scammers, but the indictment alleges that Nagin and other local officials also lined their pockets with some of it.
Trackbacks