A current events round-up for conservatives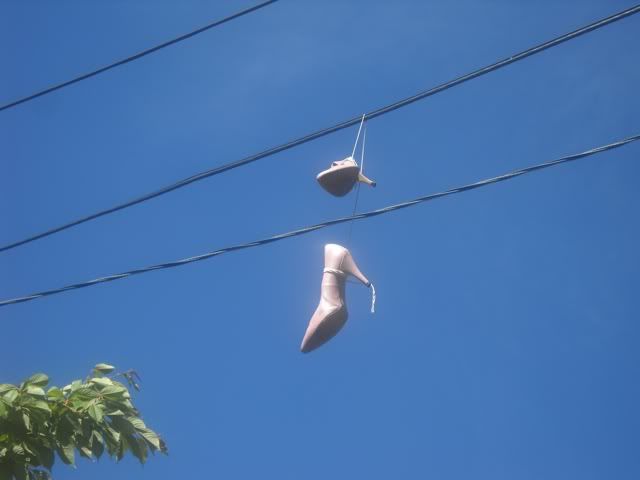 THE OTHER SHOE DROPS:
Turning back the tide of information overload with a digest of the latest developments in news conservatives need to pay attention to:
† All the news about guns that's fit to cherry-pick: The New York Times: Since The Stiletto began tweeting articles showing incidents in which an armed citizen successfully prevented a violent crime by an armed thug to New York Times editorial page editor Andrew Rosenthal on January 31st, Joe Nocero's "gun report" columns haven't gotten any more balanced or accurate. For one thing, Nocera has not included any of the seven articles about good guys with guns coming to the rescue that The Stiletto tweeted. More disturbing, Nocera still has not corrected his report on a school shooting in Atlanta to note that an armed off-duty officer who was on campus stopped the shooter – and his account of rogue police officer Christopher Jordan Dorner's rampage in his latest column omits several salient details: that the police who are trying to bring him in shot two innocent women who happened to be driving a vehicle that resembled his, and that authorities in the remote area that is the focus of the manhunt advised residents to lock their windows and load their guns. Nocera is guilty of lying by omission, and so is his boss Rosenthal. The New York Times is a lying newspaper that tells lying lies to readers that read it because it lies to them, so that they can amplify the lying lies of the lying newspaper by posting and citing its lying articles. Goebbels would be envious of the efficiency of the anti-gun propaganda operation the New York Times is running.
† Is NRA's Wayne LaPierre a "loon" or quicker on the draw than his critics?: "[T]he theoretical discussion about how best to secure the nation's schools is making its way into reality," The Washington Post reports, and "proposals for more police on campuses are now part of budget discussions across the region and across the country":
Police have become a central focus in many areas. President Obama has proposed $150 million in funding for school-based officers, psychologists, social workers or counselors. In Virginia, the governor's school safety task force last week urged restoring state funding for such officers, which had been cut in recent years. The next day, Gov. Robert F. McDonnell (R) urged the legislature to make restoring and enhancing that funding among its highest priorities.
Nationally, a Washington Post-ABC poll in January showed that 55 percent of the public would support placing armed police or trained security guards in the nation's schools. …
In Montgomery [County], supporters of the school resource officer program have redoubled efforts. School board member Michael A. Durso, who worked as a principal for 32 years, said he knows the difference between high schools with officers and those without.
"I can tell you it's two different worlds," Durso said, recalling that in 2009, while he was principal at Springbrook High School, a potential attack was intercepted by a school resource officer. "There are no statistics on things that don't happen. When you prevent incidents, there's no tally sheet."
† Journal News gun permit map shot down by citizens, law enforcement and elected officials: The Journal News has vowed to continue its efforts to pursue data on gun owners from the recalcitrant Putnam County Clerk, despite a provision in NY's newly enacted Secure Ammunition and Firearms Enforcement Act, or SAFE act that which allows gun-permit holders to request confidentiality. In a ruling that may have implications for the paper's ongoing vendetta against gun owners, a three-judge panel of the Appellate Division, First Department unanimously reversed a lower court ruling compelling the NYPD to comply with a Freedom of Information Law request from The New York Times for the names and addresses of NYC residents with handgun permits, New York Law Journal reports:
The panel said … the fact that the state's Penal Law "makes the name and address of a handgun license holder 'a public record' is not dispositive [doesn't settle the issue] of whether respondent can assert the privacy and safety exemptions to FOIL disclosure." And it observed that the disclosure of addresses raises heightened privacy concerns.
Public Officers Law §87(2)(f) provides an exemption to FOIL where disclosure of records would endanger life or safety. Here, the panel concluded that the affidavit of a policy deputy inspector established the possibility of endangerment if the information sought by the Times in 2010 was provided. …
Robert Freeman, executive director of the New York State Committee on Open Government, which advises state and municipal governments on freedom of information issues, said he believes the holding on gun permits is moot in light of the new law.
Elizabeth Freedman, senior counsel in the city's Law Department's appeals division, disagreed. She said the ruling would apply to people who did not opt out of having their gun registrations made public.
† There's No Such Thing As Free Healthcare (click here for related article): Once "enthusiastic" supporters of ObamaCare (AKA Affordable Health Care Act), labor unions soured on the healthcare law, reports The Wall Street Journal, because many of its requirements will make plans jointly managed by unions and employers less affordable for low-wage workers who are ineligible to get subsidies meant for employees of small companies that do not offer "affordable" health insurance (the worker's share of the premium exceeds 9.5 percent of his or her household income):
Some 20 million Americans are covered by the health-care plans at issue in labor's push for subsidies. …
Top officers at the International Brotherhood of Teamsters, the AFL-CIO and other large labor groups plan to keep pressing the Obama administration to expand the federal subsidies to these jointly run plans, warning that unionized employers may otherwise drop coverage. A handful of unions say they already have examined whether it makes sense to shift workers off their current plans and onto private coverage subsidized by the government. But dropping insurance altogether would undermine a central point of joining a union, labor leaders say.
Union bosses should be careful what they wish agitate for. In what The New York Times calls "a cruel blow to American families," the Internal Revenue Service has issued a ruling that those subsidies, which will be given to workers in the form of tax credits, can be applied only towards the cost of the employee's own coverage, not for his or her spouse or dependents, The New York Times reports:
"This is bad news for kids," said Jocelyn A. Guyer, an executive director of the Center for Children and Families at Georgetown University. "We can see kids falling through the cracks. They will lack access to affordable employer-based family coverage and still be locked out of tax credits to help them buy coverage for their kids in the marketplaces, or exchanges, being established in every state." …
Under the law, people who go without insurance will generally be subject to tax penalties. In a separate proposed regulation issued on Wednesday, the Internal Revenue Service said that the uninsured children and spouse of an employee would be exempt from the penalties if the cost of coverage for the entire family under an employer's plan was more than 8 percent of household income.
An annual survey by the Kaiser Family Foundation found that total premiums for employer-sponsored health insurance averaged $15,745 for family coverage last year, with the employee's share of the premium averaging $4,316. ObamaCare offers four tiers of coverage – Bronze (the cheapest, Silver, Gold and Platinum – and the IRS' calculations for determining the penalty failing to buy health insurance peg the total average premium for the cheapest family plan at $20,000 a year, CNSNews.com reports:
Under the law, the penalty for not buying health insurance is supposed to be capped at either the annual average Bronze premium, 2.5 percent of taxable income, or $2,085.00 per family in 2016.
In the examples, the IRS assumes that families of five [two adults, three children] who are uninsured would need to pay an average of $20,000 per year to purchase a Bronze plan in 2016. …
[T]he IRS calculates that a family earning $120,000 per year that did not buy insurance would need to pay a "penalty" (a word the IRS still uses despite the Supreme Court ruling that it is in fact a "tax") of $2,400 in 2016.
Bruce Lesley, president of child advocacy group First Focus tells The Times that the working poor will be exempted from penalties if they cannot afford to buy Bronze-tier family coverage from their employers, " that will not be much of a consolation to families who cannot get health insurance for their kids." First Focus estimates 500,000 children could be left uninsured.
Why is ObamaCare coverage so expensive, and why did health insurance premiums begin to rise an average of $3,000 since October 2009 – even before all of the law's provisions kick in fully? Well, depends whom you ask.
According to The New York Times, insurers are jacking up their premiums because the healthcare "reform" law' requires state regulators to review rate increase requests of 10 percent or more, but doesn't give them authority to deny increases – only to question them, which may or may not induce insurers to lower or rescind the increase. But a recent Wall Street Journal op-ed contends that ObamaCare "ignored virtually every actuarial principle governing rational insurance pricing" and that "[i]nsurers are adjusting premiums now in anticipation of the guaranteed-issue and community-rating mandates starting next year." According to the op-ed, consumers in NJ, NY, VT and other states that enacted laws with ObamaCare-like guaranteed issue and community rating provisions in the mid-1990s "already pay well over twice what citizens in many other states pay." In 2014, consumers in other states will see their rates doubled, too.
† Obama will be Bush III: Bill Maher's summary of the Justice Department's controversial drone strike memo: "we will fry anyone in the world with our flying killer robots because someone we know wrote it down on a piece of paper, and therefore it's legal." He added that in spite of the fact that Obama is the "swell guy" and Bush was the "dumb oaf," he said it's essentially the same "we're good, they're bad" policy, Mediaite reports. For her part, NewsBeast Editor-In-Chief Tina Brown noted that Obama "would be impeached by now on drones, if he were W. Bush … if this were a Republican president, the outcry about drones would be far greater." Especially about the kills that were "oopsies."
"Four years into his tenure, the onetime critic of President George W. Bush finds himself cast as a present-day Mr. Bush, justifying the muscular application of force in the defense of the nation while detractors complain that he has sacrificed the country's core values in the name of security," The New York Times reports:
Mr. Obama relies on his predecessor's aggressive approach in one area to avoid Mr. Bush's even more aggressive approach in others. By emphasizing drone strikes, Mr. Obama need not bother with the tricky issues of detention and interrogation because terrorists tracked down on his watch are generally incinerated from the sky, not captured and questioned. By dispensing with concerns about due process, he avoids a more traditional war that he fears could lead to American boots on the ground. …
Peter D. Feaver, a Duke University professor and former Bush national security aide, said Mr. Obama "believed the cartoon version of the Bush critique so that Bush wasn't just trying to make tough calls how to protect America in conditions of uncertainty, Bush actually was trying to grab power for nefarious purposes."
"So even though what I, Obama, am doing resembles what Bush did, I'm doing it for other purposes," Mr. Feaver added.
Get that? Obama is Bush, but it's OK, because he's not Bush.
† Global warming won't garm great tits: This photo of a pair of great tits suggests otherwise. And in his blog on Scientific American, British science writer Darren ("Tits all the way") Naish reports that they are "powerful and formidable," and can be found in a variety of climates, including "tropical woodland and forest as well as the habitats of the cool north." Take that, Al Gore!
Trackbacks